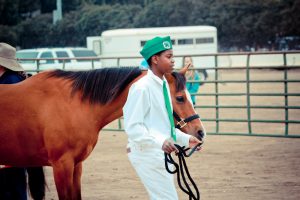 Four Leaf Clover Foundation raises funds in two ways:
Direct solicitation of individuals, companies, foundations and civic organizations interested in youth development
Holding a fund raising dinner/auction in conjunction with the 4-H Youth Development Program in Santa Barbara County with the bulk of the money raised going to the county program. The events are held in Santa Maria approximately every two years.  The last one was in April, 2016. Watch the Home page for updates on the next dinner/auction.
Unsolicited donations may be mailed to:
Four Leaf Clover Foundation
PO Box 451
Los Alamos CA 93441
or use PayPal to make a donation.